Our new film "The Crucifixion of Jesus" is now available to see here on Newgrounds!
It's a stop motion/claymation parody of the crucifixion of Jesus we've been working on for the last 3 months. We were aiming for that Adultswim/Robot Chicken-esque feeling.
We are very happy with the result so please check it out and enjoy!

LINK TO FILM ----> http://www.newgrounds.com/portal/view/690140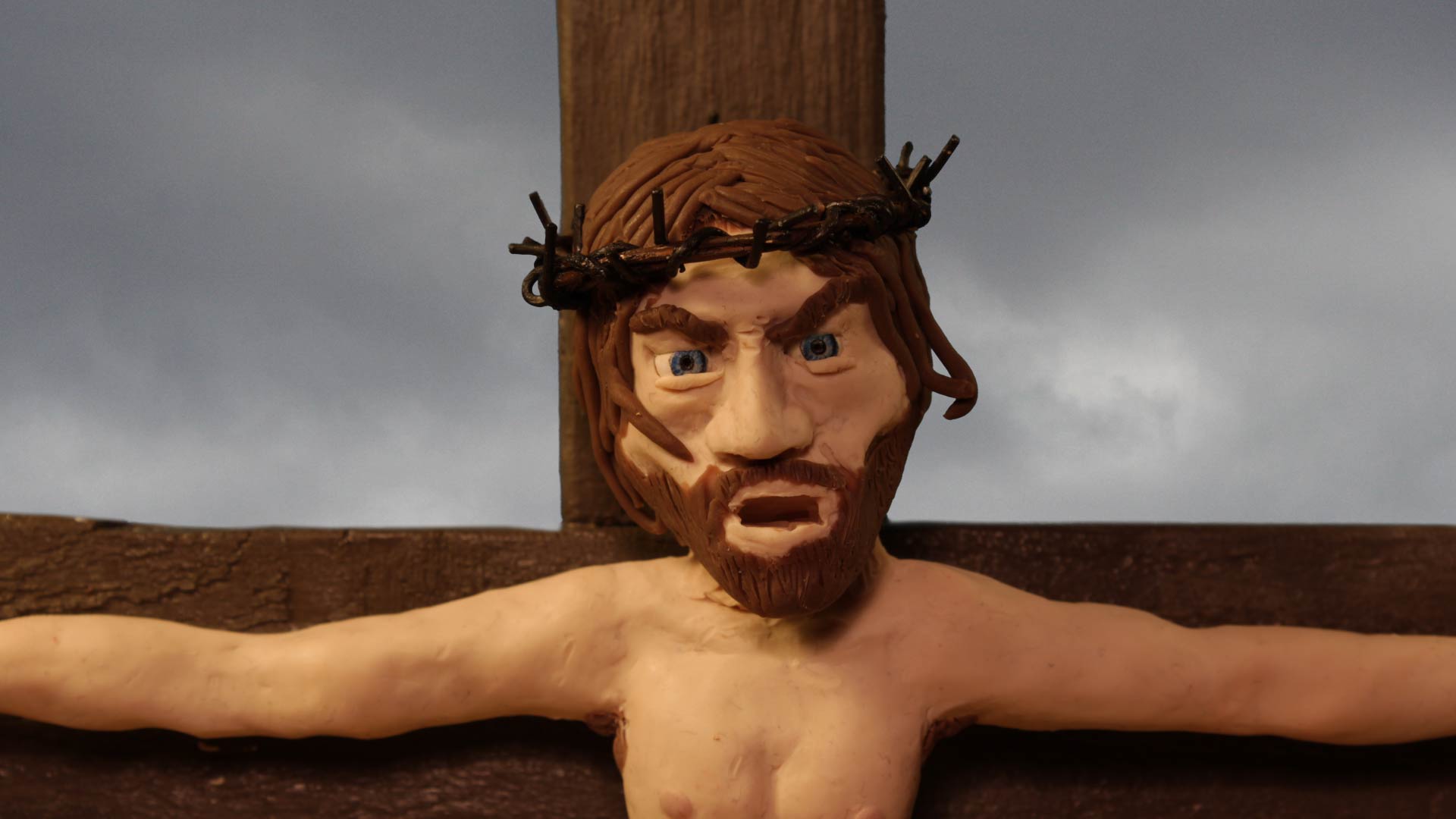 It features the voice acting talents of Flush Studios, Benjamoose and OldManCricky, great people to work with so check out there stuff!

http://flushstudios.newgrounds.com/
http://oldmancricky.newgrounds.com/
http://benjamoose.newgrounds.com/
If you are interested in some behind the scenes, take a look at our instagram were we put all of our behind the scenes shots. And there is also other claymation/stopmotion pics of our projects that we have and are currently working on.
INSTAGRAM for BEHIND THE SCENES ---> https://www.instagram.com/twintales1/
Other projects that we have been working on is our samurai film "A Samurai Story".  The synopsis for that film is, "The local police in a small Japanese village are called out when a violent samurai disturbs the peace." It contains alot of violence, gore and angry samurais!
We have submitted that film to some festivals but it will probably show up here on Newgrounds at the end of the year.
So that's an update from us, now check out our film were JESUS GOES ALL BANANAS.
Have a good one!